This game will help you to improve your calculation skills.
It has different types of operations: addition, subtraction, multiplication and division, with different levels of difficulty and an option in which they are combined randomly.
Collect stars, reach the highest level and share it with your friends!
Available in universal version for iOS (iPhone/iPad) and Android.
Operations
Each operation is divided in 10 levels of difficulty, incrementally.
When you complete a level, with at least one star, the next level will be unlocked.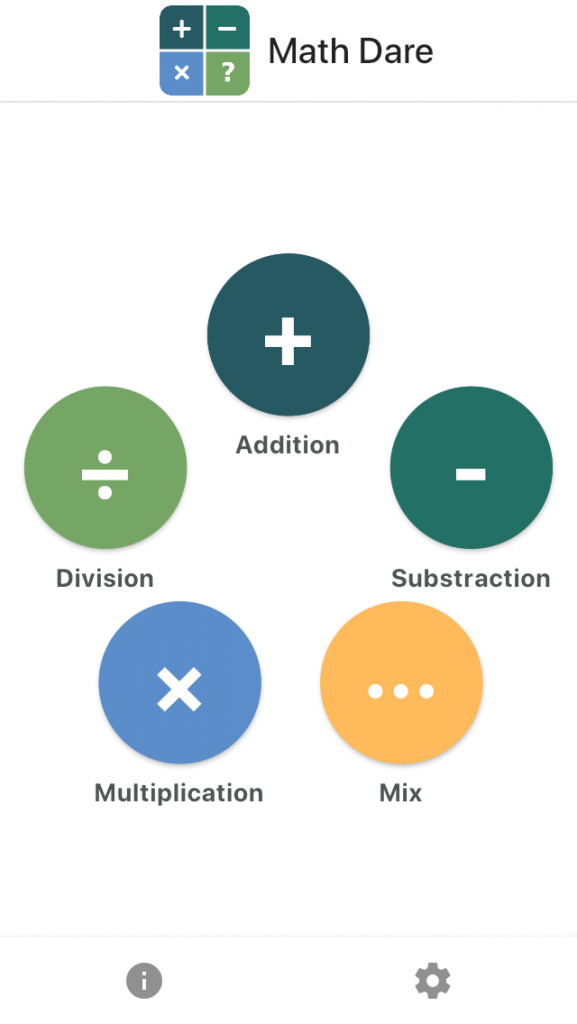 The score of each game is obtained by playing against the clock, but if you fail three operations, the game ends, not getting any point.
The application randomly generates operations, so you can stay as long as you like on the same level and practice without limit.
To reset all your scors, you can do it at the setting screen.
Help us to improve
We welcome any feedback that help us to improve Math Dare. Let us know any issue you find or suggestion. We'll be glad to help you
Contact us at: info@math-dare.com